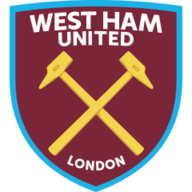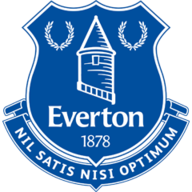 West Ham United v Everton FC
The Boleyn Ground
Saturday 7th November 15:00
Premier League Match #12

West Ham's last 5 matches
West Ham 2-2 Norwich
(Sakho, Kouyate)
Sunderland 2-2 West Ham
(Jenkinson, Payet)
Crystal Palace 1-3 West Ham
(Jenkinson, Lanzini, Payet)
West Ham 2-1 Chelsea
(Zarate, Carroll)
Watford 2-0 West Ham
Everton's last 5 matches
Everton 1-1 Liverpool
(Lukaku)
Everton 0-3 Manchester United
Arsenal 2-1 Everton
(Barkley)
Everton 1-1 (4-3p) Norwich
- Capital One Cup (Osman)
Everton 6-2 Sunderland
(Deulofeu, Kone x3, Lukaku, O.G)
West Ham failed to score for the first time in a Premier League fixture this season as they fell to a 2-0 defeat last weekend away to Watford. Much of West Ham's success this season has been on the road with notable victories against Liverpool, Manchester City and Arsenal but they've only managed to take seven points from their five home matches in the league and failed to beat Bournemouth, Norwich and Leicester at home (D1, L2). However, Andy Carroll headed home the winner in their last match at home which against Chelsea but the Hammers haven't won back to back home matches since December 2014. West Ham haven't won in any of their last 14 Premier League meetings against Everton (D4, L10) since Bobby Zamora's scored the only goal back in 2007 at the Boleyn Ground. West Ham have lost three league matches in a row at home to Everton despite taking the lead in all three.
Romelu Lukaku scored an injury time winner when the sides last met, in the penultimate match of last season in London. The Belgian striker has scored in every single match against West Ham as an Everton player (6 in 6) including a debut goal for the club in a 3-2 victory in 2013. Lukaku has scored more goals against West Ham than he has against any other side and he was one of two players to score in both league fixtures for Everton last season. Leon Osman notched his only league goals of last season to raise his tally up to five career goals against the Hammers and only against Aston Villa (6) has he scored more goals. Lukaku has eight goals and four assists in 14 appearances for the Toffees this season.
Everton won just their second home league match of the season last weekend in an high scoring affair with Sunderland. The 6-2 victory against Sunderland was Everton's biggest league win since 2007 when they put seven past Sunderland again at Goodison Park. Arouna Kone's hat-trick was Everton's second of the season and the first time Everton have scored two hat-tricks in the same league season since Tony Cottee grabbed a couple in the 93/94 season. The last time two separate Everton players scored a league hat-trick in the same season was in the 91/92 season when Cottee and Beardsley were the scorers. Now, the last time three separate Everton players scored hat-tricks in one season in the top flight for Everton came in the 1938-39 season when Everton won the first division title and Robert 'Bunny' Bell, Tommy Lawton (x3) and Stanley Bentham scored hat-tricks.
Gerard Deulofeu has started four premier league matches this season and in those matches he has accumulated one goal and four assists for Everton. The Spaniard has already elapsed the number of assists he gained in his last spell in the Premier League and as the stats show, he is creating a significantly higher number of chances this time around. Despite only spending an amount of time on the pitch that is the equivalent of just over four premier league matches, he is already joint fifth in the Premier League assist charts and has more assists than any other Everton player this season. Another significant difference from his last time at Everton is when you look at his shots Per90 figures. In 2013/14, he averaged 3.10 shots every 90 minutes he played in the premier league but this season, that figure reads just 0.48.