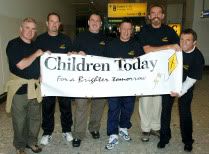 Forget the FA Cup, Champions League and even the World Cup, for Neville Southall there's only one contest that matters as they depart for Malaysia to battle for the PFA Borneo Cup.
Neville is leading a team of eager fundraisers into the jungle to take part in the challenge of a lifetime, having already raised over £50,000 for charity Children Today, who help fund equipment desperately needed by children and young people with disabilities.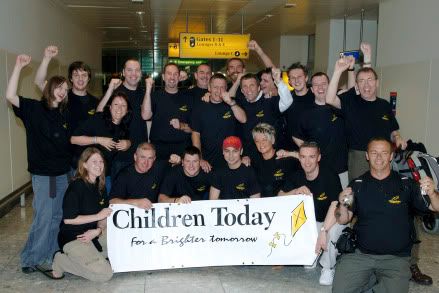 Departing for the nine-day adventure, the teams are looking forward to challenges including white water rafting, mountain biking and a torch lit trek to the summit of Mount Kinabalu. Neville will captain a team with the goal of completing each task in the quickest time, aiming to score the most points and winning the PFA Borneo Cup.
Waiting to depart, captain of the Everton team, Neville Southall said: "After months of training and preparation it's so exciting that the time to take up the challenge has finally arrived. We're all used to battling for 90 minutes but nine days of physically demanding tasks is a whole different ball game. I just hope I've put in enough hours in the gym to bring my fitness up to a winning level!"
Alan Dodd, director of Children Today who is taking up the challenge himself added: "Everyone here has worked so hard to raise the much needed funds for our charity so it's brilliant to see them so excited about the adventure ahead. We're going to have a fantastic time made even better by the knowledge that we'll be enhancing the lives of local disabled children through doing this."
To make a donation or register your interest for future challenges, contact Children Today directly on 01244 335622 or visit the website www.children-today.org.uk.