Signed Bob Latchford mug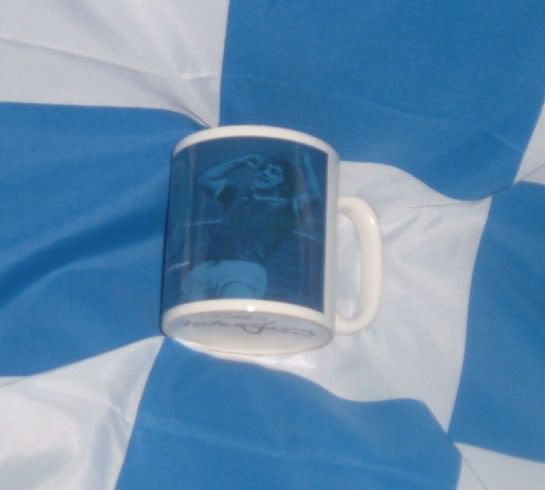 He might have been robbed of the chance to get his hands on a cup during his playing days at Everton, but when he came over to the UK to launch his book '30' we let him get to grips with one of these special commemorative cups, which he put his autograph on, to be auctioned in aid of the Everton Former Players Foundation.
The Everton Former Players' Foundation plays a major part in the lives of many former Blues' stars, helping people like Gordon West, who was virtually a prisoner in his own home before the Foundation stepped in to get him the knee operation he needed – but they can't do it without help.
The Foundation is a registered charity, and relies entirely on the help of Evertonians around the world, through donations, money raising events, and through a bi-annual testimonial game at Goodison Park – with next year's being for Bob himself.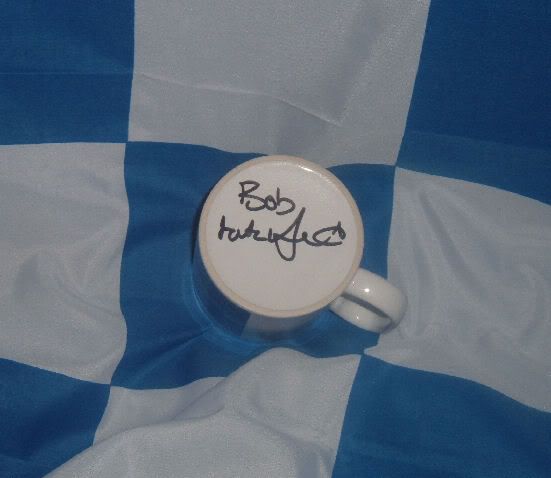 This auction will be open until Sunday, May 14th at 5pm, the time when Everton were presented with the FA Cup for the third time exactly 40 years previously, and all the money raised will go directly to the Everton Former Players' Foundation.
Current bidding is as follows :
Andy Howarth : �50
Deano Blue Boy : �40
Ray Finch : �35
Aylesbury Blue : �30
Deano Blue Boy : �25
JustaBlue : �15
Deano Blue Boy : �10
Bids will be accepted in steps of �5 or �10 and whoever is the highest bidder at 5pm on May 14th will be contacted by email that evening with details on how to make payment to the Former Players' Foundation.
Once payment and delivery address details are received by the Foundation, your mug will be despatched by Special Delivery.