[lightbox=http://img.photobucket.com/albums/v421/nsno/main_ken.jpg|Bill Kenwright|Dont Do It Bill|left]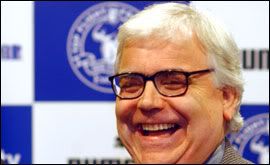 [/lightbox]They say desperate men do desperate things, well I don't know if Bill's desperate or having a moment of madness. I use to say to Bill he has been out of the city too long and local pride and competitiveness is not on a daily basis in London as it is here in the City regarding our two major clubs.
I'm talking about our propose move out to Kirkby. Cards on the table here Kirkby has a Liverpool postcode and a hell of a lot of my mates live there they are as Scouse as me but none of them want the stadium on their door step.
No matter how it will be spun most Evertonians I know have a gut feeling that it is just plain wrong to move seven miles out of the city centre whilst a new castle grey skull is planned just a few hundred yards from our spiritual home. Like I said at the last AGM (All Gone Mad!) if we move to the outskirts of the city then it will be like unfurling the white flag to our red neighbours. The city is yours now, like Red Indians driven from their homelands to the barren outskirts.
When we had our last proposed move to the Kings Dock every red I knew was gutted, it was to be a quantum leap for our club on the fourth most famous waterfront in the world. But sadly we never made it past the 'show us your money stage' and Bill loved the power of leading the club more than giving it over to that bad Mr Gregg to deliver this once in a life time opportunity with his 'reverse mortgage'.
Ask yourself why was this location, deal and stadium spec was not delivered when the council and RDA just wanted a paltry thirty million from us? How gutted do you feel when you pass the new concert arena on the Kings Dock now? This sad part of our present custodian's tenure will be an Albatross around their necks compared to what they want to do now. Paul Wharton who comes from Kirkby said to me "They promised us a penthouse on the waterfront now it's a council flat in Kirkby"![lightbox=http://img.photobucket.com/albums/v421/nsno/kb270.jpg|Kirkby|Dont Do It Bill|right]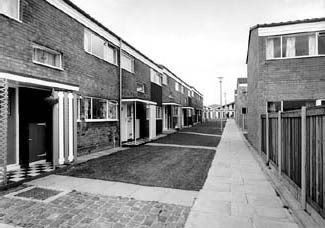 [/lightbox]
Now the reds are laughing at us, the mocking banners at the last derby is just a taste of things to come.
Sure 'we don't care what the red half say what the hell do we care ',as the song goes but deep down we do if you live amongst them whether it be at work, in the school place or at the pub .And its not just banter now its bitter.
I just can't believe Bill is even considering the move to Kirkby after being against it during Peter Johnson's tenure to the point of helping the Goodison for Everton campaigners. So what has changed Bill's mind so drastically? Is it because we are so skint to the point were we need ANY handout to move on, it's the only deal on the table?
If Tesco's, our proposed partner and benefactor, were to say the location was to be in Cronton do we move there? Point is, it's where Tesco want it.
Wherever they wanted a complex that's where we are going. EFC, so-called BIG club dictated to by a supermarket chain. Sad as hell. Sold down the river Alt by those running our club one fan said to me.
I know we only really own Goodison now, which is frightening when you consider just how much property we had before True Blue Holdings took charge. I find it disturbing that the people who are driving this proposed move are either not Evertonians or live in excess of 200 miles from the city so when they jump into their cars after the game the stadium could be anywhere convenient to their personal plans.
If we take a quick look at the main players in this move it may give more of an insight as to why were proposing to vacate the city.
Bill Kenwright, now I really think he would not harm Everton deliberately and may be being led along or as I said before having temporary madness.
Maybe Bill's had enough and wants an exit strategy, who knows?
Thing is now with Bill there is no one else to blame ,that bad Mr Gregg has left and Peter Johnson has well gone so he stands at the helm for any major decisions and accountable to Evertonians during his tenure. It won't be John Woods or Robert Earl blamed if this venture out to Kirkby becomes a disaster it will lay firmly at the feet of Bill when Evertonians reflect in years to come.
I was as pleased as the next Blue when he came to the helm ,our club needed him then but now I reflect on what his tenure has brought and its sadly a hell of a lot of debt and undelivered promises .His 'divorce' from a friendship of more than twenty years with Paul Gregg was a public embarrassment to us all. I can't figure out why Bill took Mr Gregg's money to get the club off Peter Johnson but not for the Kings Dock which as previously stated will haunt Bill. He did employ David Moyes (also a recommendation of SFX ,Paul Gregg's firm) who has given us stability and a few highs but has tested many of us with his style of football.
John Woods and Robert Earl, I don't really enough about our other two major shareholders and what they do .I'm not sure how much time John spends on Merseyside these days and Mr Earl lives in America and has come to us it seems for the new stadium project, a bit like that nasty Mr Gregg over the kings Dock. And look what happened to him!
Keith Wyness, well again I'll be honest he's not my cup of tea from my personal dealings with him. His behaviour over the plane cancellation at Speke ,the Villarreal ticket fiasco, the ruthless ejection of long term season ticket holders for corporate space and out pricing many of our youngsters with the scrapping of the under elevens leaves a lot to be desired. He is paid a Kings ransom in wages and for exactly what I don't know?
As previously stated everything is sold or outsourced, the two major sponsors we have were brought in by Paul Gregg and Andy Hosie. Our turnover was heightened by sales and we have just lost in excess of £11million .An Aberdeen fan not a Evertonian , where does he care where the new stadium is .Will he be around to see the consequences if we move to Kirkby?
So I ask does he really care about our fans?
[newpage=Don't Do It Bill – Page 2]
Robert Elstone, our CEO number two, a really amiable guy who I recommend if you want anything done at our club, he listens and implements.
Terry Leahy, an Evertonian and brilliant business man for Tesco's.
The super stores CEO, remember not the owner, living around Potter's Bar, 200 miles away.
[lightbox=http://img.photobucket.com/albums/v421/nsno/tesco.jpg|Tesco teamed up with the Fortress Sports Fund|Dont Do It Bill|left]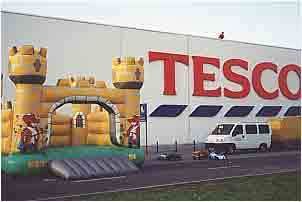 [/lightbox]I'm puzzled with Terry, I was led to believe he would not get involved with Everton a couple of years ago but here we are with him being the driving force of the project. A man well respected around the business world BUT answerable to his shareholders. Again has Terry been out of the City for too long to remember our passion as the first club in the city. It's been said to me that he is fed up with Liverpool council and moving Everton out of the city is payback time, this can't be true can it?
I can't see Tesco shareholders allowing Terry to use his position because he has a fondness for us. No I think its about what Tesco get out of the deal, ,free land and a retail complex on the cheap BUT what about the cost of the stadium ? Will we get an Emirate's or a Kings Dock stadium in spec or something far more cheaply and economic to the Tesco shareholders, again we'll see. Every little helps I suppose.
For what its worth I'm told we will not have a bowl shaped stadium but more in the line of FC Köln's RheinEnergie Stadion in Cologne.
Knowsley Council, fair play to them they see this retail park as an answer to many ills and a way forward .When Counsellor Eddie Connor announced the deal to be proposed move on the day the Yanks took over the reds was it deliberate? I mean they say slip in the bad news when a far bigger story breaks.
They are giving us everything it appears to make the move happen. The whole area has been leafleted about the positives that this development will bring them , but have they really thought this out ? The proposed land was a landfill area , maybe were getting the gas for free as well. Have they thought about having 5000 Mancs getting off Kirkby station and drinking in the locals waterholes?
[lightbox=http://img.photobucket.com/albums/v421/nsno/samuelson.jpg|Christopher Samuelson|Dont Do It Bill|right]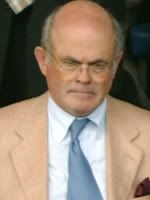 [/lightbox]One big disturbance in the town centre could scare the shoppers away for some time, there again this could happen anywhere .The new properties on Cherry field Drive, are the owners really happy with what will welcome them every morning and particularly on match day? I believe a local pressure group has formed against the site, again this could happen anywhere.
All the above stand to make money on their shares or bigger wages if we go for the quick fix in Kirkby, but what return will we get from our hard earned money over the years of buying season tickets etc? A stadium so many of us do not want in this location.
The present custodians are widely mistrusted by the fan base through past failures to deliver and outright spin that insults your brain .The Fortress Sports fund was a particularly sad fiasco. I thought Chris Samuelson was Phyllis Fogg, he journeyed around the world that much to stamp approval for this unique deal, which by the way still had Bill at the helm. And some of the investors originally stated sounded more like blue movie actors, Robert Steelhammer was one.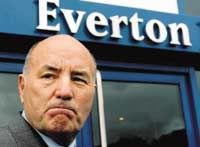 Was it just another smoke screen to stop Paul Gregg acquiring the club?
We may never know but yet another part of our present custodian's tenure that endorses the mistrust. Just watch the spin in the coming months to the build up of the promised vote, aided and abetted by the local media.
The build up to a fans vote will be like a presidential election circus with promises of a free stadium, free land, everything made in profit at the stadium will be ours and the best deal any club has ever been offered (no the KD was), and we would be mad to ignore this offer of a life-time.
I can imagine that the pies and drinks before the last games before the life changing vote will become rare to find, cold and staff levels minuscule for customers waiting around the stalls just to make Kirkby look our new Utopia.
Will we ever get a balanced view again of our club when Trinity papers print our programmes and Everton mags? Lets be honest we're talking about being in bed together for pure business reasons, scratching each other's back so to speak. In the past the Echo in particular have felt the scorn of the Everton to their cost now its bed mate's time .I have to ask the question will the anti Kirkby move fans get the same space and oxygen as the Everton PR machine? Let's hope so, we'll see.
I know its dividing the fans once again and many are fed up of it all, it's never an easy path for Evertonians of late. Warren Bradley was quoted in an interview about our board that they march you up to the top of the hill only to march you down again. I had a wry smile at that quote only they want to march us out to Kirkby.
[newpage=Don't Do It Bill – Page 3]
Can we learn from other clubs who have moved to the outskirts?
Talking to Bolton fans they hate their stadium in Horwich on a similar retail park proposed by us. Only the other day their director Phil Garside was begging the fans to come back. They have lost over two thousand fans this season on the average gate. It seems the shiny gloss of when it first opened has well gone with many fans opting to stay in the town centre and watch the games on TV.
Man City fans are not in sync with their new free stadium and having spoke to many of their fans they wish to be back at Maine Road, warts and all rather than their soulless bowl, a fine stadium but lacking that fortress homely feeling. They are trying everything to get fans in, even £5 entry for kids. At the recent City away game I noticed in big signs the statement 'This is our City'; it was like a shout from Custer's last stand.
Again, the same theme with Derby's new ground Pride Park, always only two thirds full.
Southampton and Sunderland fans thought a new stadium cures your ills and makes you go forward, it sadly did the reverse for them.
[lightbox=http://www.nsno.co.uk/e107_plugins/autogallery/Gallery/NSNO%20Gallery/1.Goodison%20Park/Bullens_Road_90s.jpg|Goodison Park|Dont Do It Bill|left]
[/lightbox]Interestingly Coventry's new Ricoh stadium was helped to be built by Tesco. This new stadium is only a year old and already a white elephant (funny that they have an elephant on their badge as well), crowds are no where near what they expected for the football but the retail part is a success, is that what we want? Incidentally Coventry's ticket prices are unbelievably cheap especially where the younger fans are concerned. http://www.ccfc.premiumtv.co.uk/page/MatchTickets/0,,10269,00.html
All the above clubs except for City are one horse towns and you would think given every facility a football fan would want they would be there in their droves, but its not the case. You could ague that its only because their teams are not very good but wasn't the new stadium built to get a better team by way of the extra revenue?
Let's face the reality of it all whatever stadium we build in Kirkby, will it really get that much more revenue to challenge the top four? No, we need a billionaire on board to do this now and sadly not one penny of real investment has come from our board – only monies exchanged for shares.
We're told our board is looking 24/7 for investment in our club, well they are not very good at it up to now in this take-over age, or really don't want to dilute or share their ownership. Remember that the 'Fortress Fund' still allowed Bill to be at the helm.
Football is very tribal in its basics that's were the passion is fuelled, tell me what tribe opts to live on the outskirts of a city to be dominant in any culture? I don't want us to be thought of as Espanyol of Barcelona, I want us to be in our neighbours' face in the city not cowering on the outskirts.
When I look around at many of the new stadiums their corporate facilities are never full, we can't fill ours as it is. Again Everton could argue that given better facilities they will come like in the film 'Field of dreams', but where from? Blue Chip companies only buy corporate facilities where clubs have sustained success to entertain their customers. Now given a choice to go to the New Castle Grey skull or the new Kirkby stadium which one would they choose to invest, it's a harsh truth.
We can never sell out all our corporate consistently now no matter what deal we offer. Our fans are in the main in the low-income bracket and I believe at saturation point in season ticket charges so a new stadium to be filled would need a price decrease to accomplish this. So will the extra revenue not be as projected?
[newpage=Don't Do It Bill – Page 4]
Urban myths: Kirkby, stadium and transport
This is from Tom Hughes and the Toffeeweb mailbag…
Unfortunately, I spent 6 years travelling between Kirkby and South Liverpool, using all the various transport modes. While there, I was also involved in planning and designing of the proposed tram system, so I am very familiar with its transport network and particularly how it connects with Liverpool. Transport Studies have been carried out to show that it is impossible for Kirkby to accommodate the influx of people of the magnitude required; that is why there is currently some urgency to get the trams back on track so to speak.
I can assure you that, even then Kirkby will not possess anything like the public transport capacity of Walton, it is simply demographically and logistically impossible. That is one of the main reasons why even Liverpool FC, with their massive out-of-town support, will not give up their more central location, run down or not.
Goodison Park has one of the fastest dispersal rates in the country… been to the Reebok lately? Arsenal moved because they are massively successful and they had thousands on waiting list for season tickets. Their turnover, even at Highbury, was nearly 3 times ours. Even then they didn't opt to move outside the M25; they stayed deep inside their catchment in one of the most awkward places in the world to secure space.
Liverpool is full of brownfield sites, all far closer to central major transport hubs than the peripheral Kirkby. Motorways play next to no part in modern stadium planning; the Americans tried it in the 50-70's they're now knocking them all down to move Downtown… but we're talking about going to Kirkby… it beggers belief?!
What's the answer and what can we do to stop moving to the outskirts?
Well to have a proper argument we need a viable alternative otherwise we will come across as ludites who just want to bury our heads in the pubs down County Road and moan about being able to afford so and so in an ageing ground. We need to tick all the boxes for the majority of fans to see an answer to our ills.
Let's face it we can't carry on much longer at Goodison in its present state and expect to compete more. There is only so much paint and cladding you can do to the old Lady. It really irks me that the likes of Spurs and Villa have steadily kept their grounds in good shape, added to them, and developed them, whilst our custodians down the line have let Goodison get in this state. Our neglect has been going on for more than twenty years not just Bill's tenure and were paying for it now. We pay top prices for seats with restricted views that unless we play Brazilian football put many of us off going.
We need funding from a partner or a sugar daddy, I don't think a fans trust will work here on Merseyside for us but lets explore quickly and once and for all end this idea one way or another. Let's give Warren Bradley a chance, forget the past with a seemingly unco-operative council it's about here and now and our future.
I know Bill's Blue past with the boy's pen etc but what about Warren's Everton credentials? Well I was told from a good friend that Warren before the trip to Rotterdam was busy making a flag in his mum's kitchen and is a season ticket holder. So I think he cares about us and was deeply hurt that the city's council under him is perceived as the baddies in our future plans.
It will be interesting that now the shared stadium is off the Yankee agenda, a policy that various bodies in the city wanted including Liverpool Vision and the Council. What will the City bodies be seen to do to keep the first club in the city within the city boundaries, losing valuable revenue, jobs and face for ever and a day by Evertonians.
There is a hell of a lot of work to be done quickly to stop Bill taking us away from the city centre.
Will any funding given to the reds be matched and given to us? If we do Goodison up will it not be like building a new ground, securing jobs locally and putting money into the local economy?
Let's target the decision-makers in the city, the blue chip companies, the local MP's. To do this we need a website that every concerned Evertonian can have an input to aid our quest. Give ideas, have a task to contact so and so. A small but ever growing group of us has already had a fruitful meeting with Warren Bradley (more are planned) and are in the process of contacting major captains of industry locally. Funding will be given for a web site from the GFE to help not just stay at a re-developed Goodison but a site if need be near the city centre. Sure Liverpool council can't give us free land but may help in other ways.
It was interesting to read from a fellow fan, Gavin, what he has found already. Gavin says:
"I posted a short time ago about the growing rumours of Tesco building a huge store as part of the Everton area redevelopment just down the road at Great Homer Street. Has anyone thought about that area being a site suitable for building a new stadium that stays within walking distance of Goodison Park never mind within city limits?
[lightbox=http://img.photobucket.com/albums/v421/nsno/goodisonparkgoogle.jpg|Goodison Park from Google Earth|Dont Do It Bill]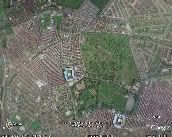 [/lightbox] [lightbox=http://img.photobucket.com/albums/v421/nsno/trafalgardock.jpg|Possible site within City Limits|Dont Do It Bill]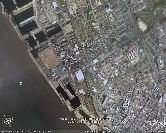 [/lightbox]
A quick look at Google Earth or similar show a chunk of land big enough dependent on the footprint for shops and housing knowing a lot of the existing stuff is getting flattened and the transport access is as it is right now. Maybe no free handouts from the council but surely I am not the only one to think of this?"
(Ed – The two images above were taken from Google Earth at the same height showing the footprint the current Goodison takes up and a possible site for development within the city limits – click to enlarge)
[newpage=Don't Do It Bill – Page 5]
Sheik Maktoum, I know a good Blue who rides for the family I'm sure we could get a message to the Sheik to get back the family honour from the abuse by the red infidels when they went back on their handshake. Take us over and let battle commence eh?
Lord Grandchester, the Moores family have done an awful lot for the cities institutions now may be the time to help the regions biggest and longest institution Everton FC.I think this gentleman will be approached soon.
There are nearly 600,000 Evertonians spread around the world, a fantastic well of knowledge, and its time this extended family was utilised to get in touch with companies/people that could help. One of our newest fans 'Rocky' should get his contact book out for possible billionaires to take us over.
I think it would do Bill a favour if he could take his money out and a little bit of interest like Paul Gregg and become just a fan again. He often says he would gladly step aside for someone else, he reiterated this at the last AGM
Conclusions
My conclusions on this particular proposed move are as follows.
We seem to be rushing it through as if the main players are trying to steal something on us. Why the exclusivity clause in not being able to discuss other options, it states to the fans this is the one they really want no matter what we come up with or anyone else.
The Kirkby project involves knocking down a hell of a lot of buildings and relocating at least a 150 families at great cost plus building an infrastructure to make this project work .Why then can this cost and commitment be made elsewhere more fan friendly towards the city centre.
I keep getting told it's a done deal and what the fans want is insignificant.
Certain people will increase their share value without putting anything into it as we will be told on the run in to the vote everything is for nothing.
Bill and his board are taking a hell of a risk in this proposal with a fans backlash. If its to be believed that a director of our club stated at the last AGM to fans that they expect to lose twenty per cent of the hardcore fans and gain 'new' fans from Lancashire then they are in for a shock and really don't know our fans.
The 20% hardcore are the ones who follow our club home and away, they will be there on a cold winters night in the League cup when many will not. Especially a 'new' fan when the novelty has worn off.
And anyway Lancashire town clubs can't get fans in for love nor money just look at their gates, all traditional clubs with proud histories.
Football attendances are falling except for the few, fans are leaving for various reasons, and one is the cost. Just look at the visiting section at our ground this season only a handful of teams sell out. Fans are resentful of the wages of the players now and their loyalty, why fund them anymore when you can watch any game down at the pub now and get pleasantly drunk if you want on the entry fee at the ground with no travelling costs.
Fans are picking their live games, the status quo and predictably of the top four is getting to the other fans. All we can realistically hope for is a cup run and we don't even have them anymore.
Its not all doom and gloom while the match day experience is still there, the pub pre meets and after the game analysis Evertonians will come and enjoy that bonding and live celebration of goals and controversy, especially with a good side. But are we guaranteed a good side with this new ground, no one can guarantee this.
The thought of having a modern bowl stadium with great views, easy parking, food outlets etc does not disguise the fact that there is nothing pre-match at the Reebok, Boro etc. The thought of spending pre-match at bloody Tescos or Comet, B&Q etc is not one I look forward to.
I found this letter from another fan…
Tesco's, if they were wanting to help Everton they would be willing to build the ground elsewhere but they are only interested in Kirkby and no where else no matter what we want.
It's obvious after the last few months of debate on this issue that Everton have not pursued Liverpool City Council to come up with a solution with any level of intensity. Warren Bradley's words underlined that fact. The bottom line is that Bill and Wyness are looking at Kirkby because it means they don't have to look around for partners who could fund a state-of-the-art stadium-build in the city. The Tesco/Knowsley route sees Bill and the rest of them retaining control of the club. Whether the move to a stadium in Kirkby (and away from the core of Liverpool's population) is a success or not only time will tell. But that is one hell of a gamble for the chairman of Everton FC to take with the future of the club he professes to love.
A protest could work if it involved 1000s on the streets or was drastic like boycotting matches etc. But I don't think these things will happen because we are a lazy lot, so many just can't be arsed. And the mass of fans are very easy to manipulate, too. One or two well worded, well placed articles in the press backed up by a few "legends" are almost everyone will swallow it.
I'd like to finish with a few words. I respect other fans views and I have only had one fan at Reading away say the Kirkby deal was for him, nearly everyone I know is dead set against this proposed move. I really don't want to see Bill Kenwright hurt or be influenced for all the wrong reasons. The move to Knowsley is wrong for us at this moment in time.
It's not like moving our own house and regretting the location later; we can sell up again and move on. Mc Donald's when giving franchises out ask just three things, apart from the money, LOCATION, LOCATION, LOCATION. Kirkby for many is the wrong location.
Once we start building this stadium in Kirkby there is no turning back, for most of us the rest of our lives as Evertonians it will be our new home .I implore Bill to re-think this and endeavour to work with the city council and Terry Leahy for other sites nearer the city centre. If the will and funding to do Goodison up is not there. Can you imagine Goodison being flattened and reds parking their cars on it over the memories of our loved ones or a Superstore there?
I said to Bill at the last AGM "How do you want to be remembered Bill"?
PLEASE DON'T DO IT BILL!